Note: This page has been added to provide our members with some soothing music or humor during our time of "safe distancing" due to the COVID-19. We will periodically add jokes for all to enjoy.
My boss phoned me today.
He said, "Is everything okay at the office?
I said, "Yes, it's all under control. It's been a very busy day, I haven't stopped."
"Can you do me a favor?" he asked. I said, "Of course, what is it?"
"Pick up the pace a little. I'm in the foursome behind you."
I'm a paragraph. Click here to add your own text and edit me. It's easy.
Should a 3 -year old witness childbirth ??

Due to a power outage, only one paramedic was able to respond to the call.
The house was very dark so the paramedic asked Kathleen, a 3-year old girl to hold a flashlight over her mommy so he could see while he delivered the baby.
Very diligently, Kathleen did as she was asked. Her mommy pushed and pushed and after a little while, the baby was born. The paramedic lifted the baby by his little feet and spanked him on his bottom. The baby began to cry.. The paramedic then thanked Kathleen for her help and then asked the wide-eyed 3-year old what she thought about what she had just seen.

Kathleen quickly responded. "He shouldn't have crawled in there in the first place…..
smack him again "
Church Ladies With Typewriters
​
They're Back! Those wonderful Church Bulletins! Thank God for the church ladies with typewriters. These sentences actually appeared in church bulletins or were announced at church services:
--------------------------
The Fasting & Prayer Conference includes meals.
--------------------------
Scouts are saving aluminum cans, bottles and other items to be recycled Proceeds will be used to cripple children.
--------------------------
The sermon this morning: "Jesus Walks on the Water."
The sermon tonight: "Searching for Jesus."
--------------------------
Ladies, don't forget the rummage sale. It's a chance to get rid of those things not worth keeping around the house. Bring your husbands.
--------------------------
Don't let worry kill you off - let the Church help.
--------------------------
Miss Charlene Mason sang "I will not pass this way again," giving obvious pleasure to the congregation.
--------------------------
For those of you who have children and don't know it, we have a nursery downstairs.
--------------------------
Next Thursday there will be try-outs for the choir. They need all the help they can get.
--------------------------
Irving Benson and Jessie Carter were married on October 24 in the church. So ends a friendship that began in their school days.
--------------------------
A bean supper will be held on Tuesday evening in the church hall.
Music will follow.
--------------------------
At the evening service tonight, the sermon topic will be "What Is Hell?" Come early and listen to our choir practice.
--------------------------
Eight new choir robes are currently needed due to the addition of several new members and to the deterioration of some older ones.
--------------------------
Please place your donation in the envelope along with the deceased person you want remembered.
--------------------------
The church will host an evening of fine dining, super entertainment and gracious hostility.
--------------------------
Pot-luck supper Sunday at 5:00 PM - prayer and medication to follow.
--------------------------
The ladies of the Church have cast off clothing of every kind. They may be seen in the basement on Friday afternoon.
--------------------------
This evening at 7 PM there will be a hymn singing in the park across from the Church. Bring a blanket and come prepared to sin.
--------------------------
The pastor would appreciate it if the ladies of the Congregation would lend him their electric girdles for the pancake breakfast next Sunday.
--------------------------
Low Self Esteem Support Group will meet Thursday at 7 PM. Please use the back door.
--------------------------
The eighth-graders will be presenting Shakespeare's Hamlet in the Church basement Friday at 7 PM. The congregation is invited to attend this tragedy.
--------------------------
Weight Watchers will meet at 7 PM at the First Presbyterian Church.
Please use large double door at the side entrance.
--------------------------
And this one just about sums them all up:
​
The Associate Minister unveiled the church's new campaign slogan last
Sunday: "I Upped My Pledge - Up Yours."
--------------------------
IRISH DIVORCE

A man in Ireland calls his son in London the day before Christmas Eve and says, "I hate to ruin your day but I have to tell you that your mother and I are divorcing; forty-five years of misery is enough".
​
"Dad, what are you talking about?'" the son screams.
"We can't stand the sight of each other any longer", the father says. "We're sick of each other and I'm sick of talking about this, so you call your sister in Leeds and tell her".
​
Frantically, the son calls his sister, who explodes on the phone, "Like hell, they're getting divorced", she shouts, "I'll take care of this".
​
She calls Ireland immediately and screams at her father, "You are NOT getting divorced.
Don't do a single thing until I get there. I'm calling my brother back and we'll both be there tomorrow. Until then, don't do a thing, DO YOU HEAR ME?" and hangs up.
​
The old man hangs up his phone and smiling, turns to his wife.

"Done! They're coming for Christmas - and they're paying their own way!"

​
Don't be worried about your smartphone or TV spying on you. Your vacuum cleaner has been collecting dirt on you for years.

If you can't think of a word say "I forgot the English word for it." That way people will think you're bilingual instead of an idiot.

I'm at a place in my life where errands are starting to count as going out.

I'm getting tired of being part of a major historical event.

I don't always go the extra mile, but when I do it's because I missed my exit.
At what point can we just start using 2020 as profanity? As in: "That's a load of 2020." or "What in the 2020." or "abso-2020-lutely."

My goal for 2020 was to lose 10 pounds. Only have 14 to go.

Ate salad for dinner. Mostly croutons and tomatoes. Really just one big round crouton covered with tomato sauce, and cheese. FINE, it was a pizza.... OK, I ate a pizza! Are you happy now?

I just did a week's worth of cardio after walking into a spider web.

I don't mean to brag, but I finished my 14-day diet food supply in 3 hours and 20 minutes.

A recent study has found women who carry a little extra weight live longer than men who mention it.

Kids today don't know how easy they have it. When I was young, I had to walk 9 feet through shag carpet to change the TV channel.

Senility has been a smooth transition for me.

Remember back when we were kids and every time it was below freezing outside they closed school? Yeah, Me neither.

I may not be that funny or athletic or good looking or smart or talented. I forgot where I was going with this.

I love approaching 80, I learn something new every day and forget 5 other things.

A thief broke into my house last night. He started searching for money so I got up and searched with him.

I think I'll just put an "Out of Order" sticker on my forehead and call it a day.
Just remember, once you're over the hill you begin to pick up speed.

Having plans sounds like a good idea until you have to put on clothes and leave the house.

It's weird being the same age as old people.

When I was a kid I wanted to be older…this is not what I expected.

Life is like a helicopter. I don't know how to operate a helicopter.

It's probably my age that tricks people into thinking I'm an adult.

Marriage Counselor: Your wife says you never buy her flowers Is that true? Me: To be honest, I never knew she sold flowers.

Never sing in the shower! Singing leads to dancing, dancing leads to slipping, and slipping leads to paramedics seeing you naked. So remember…Don't sing!
If 2020 was a math word-problem: If you're going down a river at 2 MPH and your canoe loses a wheel, how much pancake mix would you need to re-shingle your roof?

I see people about my age mountain climbing; I feel good getting my leg through my underwear without losing my balance.

So if a cow doesn't produce milk, is it a milk dud or an udder failure?

Coronacoaster: noun; the ups and downs of a pandemic. One day you're loving your bubble, doing work outs, baking banana bread and going for long walks and the next you're crying, drinking gin for breakfast and missing people you don't even like.

I'm at that age where my mind still thinks I'm 29, my humor suggests I'm 12, while my body mostly keeps asking if I'm sure I'm not dead yet.

You don't realize how old you are until you sit on the floor and then try to get back up.

We all get heavier as we get older, because there's a lot more information in our heads. That's my story and I'm sticking to it.

Do You Remember??
The pictures are interesting, but make sure to read the Neil Armstrong story at the end.
If you are under 60, you simply won't understand.
IN CASE YOU DIDN'T ALREADY KNOW THIS LITTLE TIDBIT OF WONDERFUL TRIVIA...............
ON JULY 20, 1969, AS COMMANDER OF THE APOLLO 11 LUNAR MODULE, NEIL ARMSTRONG WAS THE FIRST PERSON TO SET FOOT ON THE MOON.
HIS FIRST WORDS AFTER STEPPING ON THE MOON,
"THAT'S ONE SMALL STEP FOR MAN, ONE GIANT LEAP FOR MANKIND," WERE TELEVISED TO EARTH AND HEARD BY MILLIONS.
BUT, JUST BEFORE HE RE-ENTERED THE LANDER, HE MADE THE ENIGMATIC REMARK "GOOD LUCK, MR. GORSKY."
MANY PEOPLE AT NASA THOUGHT IT WAS A CASUAL REMARK CONCERNING SOME RIVAL SOVIET COSMONAUT.
HOWEVER, UPON CHECKING, THERE WAS NO GORSKY IN EITHER THE RUSSIAN OR AMERICAN SPACE PROGRAMS.
OVER THE YEARS, MANY PEOPLE QUESTIONED ARMSTRONG AS TO WHAT THE 'GOOD LUCK, MR. GORSKY' STATEMENT MEANT, BUT ARMSTRONG ALWAYS JUST SMILED.
ON JULY 5, 1995, IN TAMPA BAY, FLORIDA, WHILE ANSWERING QUESTIONS FOLLOWING A SPEECH, A REPORTER BROUGHT UP THE 26-YEAR-OLD QUESTION ABOUT MR.GORSKY AND
THIS TIME HE FINALLY RESPONDED BECAUSE HIS MR. GORSKY HAD JUST DIED, SO NEIL ARMSTRONG FELT HE COULD NOW ANSWER THE QUESTION.
HERE IS THE ANSWER TO
"WHO WAS MR. GORSKY?":
IN 1938, WHEN HE WAS A KID IN A SMALL MID-WESTERN TOWN , HE WAS PLAYING BASEBALL WITH A FRIEND IN THE BACKYARD.
HIS FRIEND HIT THE BALL, WHICH LANDED IN HIS NEIGHBOR'S YARD BY THEIR BEDROOM WINDOW.
HIS NEIGHBORS WERE MR. AND MRS. GORSKY.
AS HE LEANED DOWN TO PICK UP THE BALL, YOUNG ARMSTRONG HEARD MRS. GORSKY SHOUTING AT MR. GORSKY,
"SEX! YOU WANT SEX?! YOU'LL GET SEX WHEN THE KID NEXT DOOR WALKS ON THE MOON!"
It broke the place up.
NEIL ARMSTRONG'S FAMILY CONFIRMED THAT
THIS IS A TRUE STORY.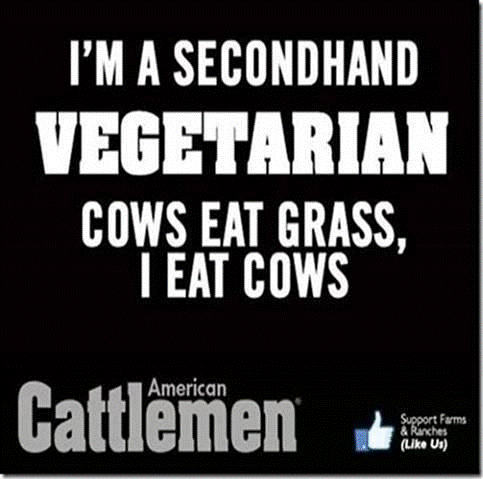 Now some important philosophical questions on life …….

Why do people order double cheeseburgers, large fries, and a diet coke?

Why do banks leave vault doors open and then chain the pens to the counters?

Why do we leave cars worth thousands of dollars in our driveways and put our useless junk in the garage?

EVER WONDER... Why the sun lightens our hair, but darkens our skin?

Why can't women put on mascara with their mouth closed?

Why don't you ever see the headline 'Psychic Wins Lottery'?

Why is lemon juice made with artificial flavoring, and dish washing liquid made with real lemons?

Why is the man who invests all your money called a broker?

Why is the time of day with the slowest traffic called rush hour?

Why isn't there mouse-flavoured cat food?

Why didn't Noah swat those two mosquitoes?

Why do they sterilize the needle for lethal injections?

Why don't sheep shrink when it rains?

Why are they called apartments when they are all stuck together?

If flying is so safe, why do they call the airport the "terminal"?
Retirement.....thought this would give you a big smile!

You can retire to Arizona where…
1. You are willing to park three blocks away from your house because you found shade.
2. You've experienced condensation on your rear-end from the hot water in the toilet bowl.
3. You can drive for four hours in one direction and never leave town.
4. You have over 100 recipes for Mexican food.
5. You know that "dry heat" is comparable to what hits you in the face when you open your oven door at 500 degrees.
6. The four seasons are: tolerable, hot, really hot, and ARE YOU KIDDING ME??

-OR-
You can retire to California where…
1. You make over $450,000 and you still can't afford to buy a house.
2. The fastest part of your commute is going down your driveway
3. You know how to eat an artichoke.
4. When someone asks you how far something is, you tell them how long it will take to get there rather than how many miles away it is.
5. The four seasons are: Fire, Flood, Mud and Drought.

-OR-
You can retire to New York City where…
1 You say "the city" and expect everyone to know you mean Manhattan.
2. You can get into a four-hour argument about how to get from Columbus Circle to Battery Park, but can't find Wisconsin on a map.
3. You think Central Park is "nature."
4. You believe that being able to swear at people in their own language makes you multilingual.
5. You've worn out a car horn. (IF you have a car.)
6. You think eye contact is an act of aggression

-OR-
You can retire to Minnesota where…
1. You only have three spices: salt, pepper and ketchup
2. Halloween costumes have to fit over parkas.
3. You have seventeen recipes for casserole.
4. Sexy lingerie is anything flannel with less than eight buttons.
5. The four seasons are: almost winter, winter, still winter, and road repair.

-OR-
You can retire to The Deep South where.
1. You can rent a movie and buy bait in the same store.
2 "Y'all" is singular and "all y'all" is plural.
3. "He needed killin " is a valid defense.
4. Everyone has two first names: Billy Bob, Jimmy Bob, Joe Bob, Betty Jean, Mary Beth, etc.
5. Everything is either: "in yonder," "over yonder" or "out yonder. "
6. You can say anything about anyone, as long as you say "Bless his heart" at the end!

-OR-
You can move to Colorado where…
1. You carry your $3,000 mountain bike atop your $500 car.
2. You tell your husband to pick up Granola on his way home, so he stops at the day care center.
3. A pass does not involve a football or dating.
4. The top of your head is bald, but you still have a pony tail .

-OR-
You can retire to Nebraska or Kansas where…
1. You've never met any celebrities, but the mayor knows your name.
2. Your idea of a traffic jam is three cars waiting to pass a tractor.
3. You have had to switch from "heat" to "A/C" on the same day.
4. You end every sentence with a preposition; "Where's my coat at?"

-OR-
FINALLY you can retire to Florida where…
1. You eat dinner at 3:15 in the afternoon.
2. All purchases include a coupon of some kind - even houses and cars.
3. Everyone can recommend an excellent cardiologist, dermatologist, proctologist, podiatrist, or orthopedist.
4. Road construction never ends anywhere in the state.
5. Cars in front of you often appear to be driven by headless people.
I don't always go the extra mile, but when I do it's because I've missed my exit.
Had I known in March that it was the last time I would be in a restaurant I would have ordered the dessert.
Most people don't think I'm as old as I am until they hear me stand up.
I got myself a seniors' GPS. Not only does it tell me how to get to my destination, it tells me why I wanted to go there.
They say every piece of chocolate eaten shortens your life by two minutes. I've done the math's. Seems I died in 1537.
People who wonder whether the glass is half empty or half full are missing the point. The glass is refillable.
MY MIND IS LIKE MY INTERNET BROWSER. 19 tabs open, 3 of them are frozen and I have no idea where the music is coming from.
Today I saw a dwarf climbing down a prison wall. I thought to myself That's a little condescending
It's a five minute walk from my house to the pub. It's a 35 minute walk from the pub to my house. The difference is staggering
Don't let them take your temperature
on your forehead as you enter the supermarket because it erases your memory. I went for macaroni and cheese and came home with two cases of Beer
GOD'S PLAN FOR AGING...

Most seniors never get enough exercise. In His wisdom, God decreed that seniors become forgetful so they would have to search for their glasses, keys and other things thus doing more walking. And God looked down and saw that it was good.

Then God saw there was another need. In His wisdom, He made seniors lose coordination so they would drop things requiring them to bend, reach & stretch And God looked down and saw that it was good.

Then God considered the function of bladders and decided seniors would have additional calls of nature requiring more trips to the bathroom, thus providing more exercise. God looked down and saw that it was good.

So - if you find as you age that you are getting up and down more, remember it's God's will. It is all in your best interest even though you mutter under your breath

Important Facts To Remember:

#9 Death is the number 1 killer in the world.

#8 Life is sexually transmitted.

#7 Good health is merely the slowest possible rate at which one can die.

#6 Men have 2 motivations: hunger and hanky-panky, and they can't tell them apart. If you see a gleam in his eyes, make him a sandwich.

#5 Give a person a fish and you feed them for a day. Teach a person to use the Internet and they won't bother you for weeks, months, maybe years - unless you give them your email address.

#4 Health nuts are going to feel stupid someday, lying in the hospital, dying of nothing.

#3 All of us could take a lesson from the weather. It pays no attention to criticism.

#2 In the 60's, people took LSD to make the world weird. Now the world is weird, and people take Prozac to make it normal.

#1 Life is like a jar of jalapeno peppers. What you do today may be a burning issue tomorrow.

Please share this wisdom with others while I go to the bathroom for the 2nd time this hour.